Engine contains a variety of friction parts, and motor oil creates thin film to prevent from unwanted friction. Though with so many motor oils available on the market, it is important to pick one, that will work the right way oil in the specific engine.
Basic motor oil types
Synthetic – for all engine certifications;
Synthetic blend – blend of synthetic and conventional oils for certain specs;
Conventional – meets basic engine certifications;
Recycled – requires less energy for production and features the same specs as conventional oil;
Bio-based – non-toxic, renewable motor oil.
How to choose the best motor oil for high mileage trucks?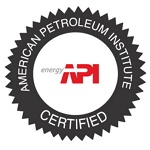 When selecting the right motor oil for your truck, first of all consider recommendations in the owner's manual. And you do not necessarily have to pick the same brand that is mentioned there. Check out the manufacturer's suggested oil weight in the manual, and then select among the brands, that feature API compliance notice on the package (just make sure there is a starburst symbol with the American Petroleum Institute approval notice). In addition to that, when you change oil, do not forget to pick the right oil filter that will fit the year, make and model of your truck and will work with oil you are planning to use.
The best motor oil for diesel trucks: things to know
Motor oils for diesel engines feature somewhat different formula, than oils for gasoline engines due to additives the formula features. The main difference between the two is the way these oils work. The formula for gasoline engines is crafted to absorb tar and moisture, while diesel oil absorbs carbon. Unlike gasoline engine, diesel motor oil has to be denser, hence the viscosity index is higher for it. Plus, oils for diesels feature more dispersants in their formula that reduce wear of the internal engine parts.
Best Motor Oils for Trucks by Make
TRUCK MAKE
TRUCK MOTOR OIL OPTIONS
Ford
Valvoline Max Life 10W30
Motorcraft 10W30
Castrol GTX 10W-30
Chevrolet
Castrol GTX
Valvoline Full Synthetic (SynPower)
Pennzoil Platinum 5w-30
Ram
Mobil 1 Synthetic
Castrol Syntec
Castrol GTX
Dodge
Mobil 1 Synthetic
Castrol Syntec
Castrol GTX
GMC
Castrol GTX
Castrol GTX
Pennzoil Platinum 5w-30
Toyota
Royal Purple
Castrol Edge
Valvoline
Honda
Mobil 1 5w20
Castrol GTX
Royal Purple Monarch Synlube 5w20
Nissan
Chevron 5W-30
Castrol 5W30
Valvoline
The Best Motor Oils for Diesel Trucks
Castrol EDGE Turbo Diesel Engine Oil 5W-40 5L (German label)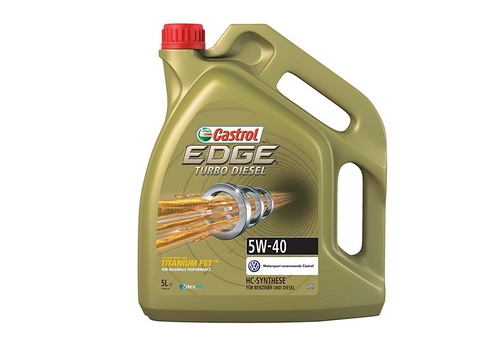 Castrol motor oils feature German quality and are available in the range of applications for different engines. the Edge Turbo Diesel engine is one of the most popular choices for diesel trucks. Even though some may consider this oil as average, it is definitely a great choice for the money. With the patented Fluid Strength technology, Castrol Edge Turbo Diesel ensures minimal wear for the friction engine parts.
5L
Viscosity level – 5W
German label
Motul 007250 8100 X-cess 5W-40 Synthetic Gasoline and Diesel Engine Oil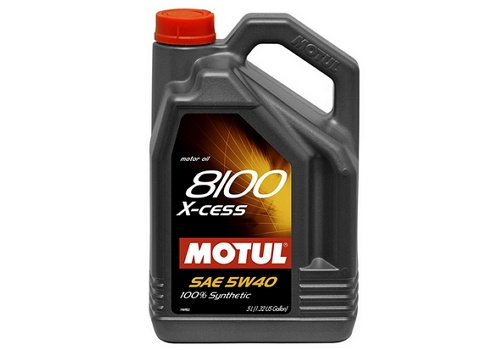 This motor oil by Motor is considered one of the most popular high-performance diesel oils due to high lubrication level. This oil is 100% synthetic, which means maximum performance. Besides, it is particularly designed to work with the high-displacement engines, which means many of popular American pickup trucks.
5L
Viscosity level – 5W
Made in France
Shell Rotella 550019921-3PK T6 5W-40 Full Synthetic Heavy Duty Diesel Engine Oil (CJ-4)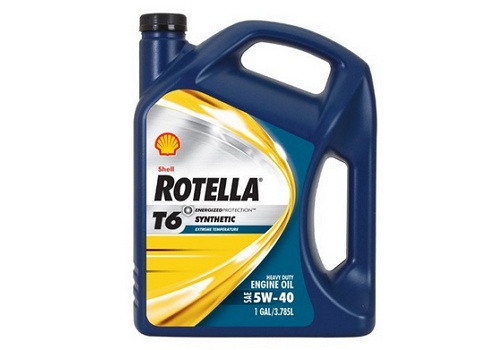 Shell has been manufacturing motor oils within 40 years already, and is one of the market leaders. Shell Rotella provides excellent wear protection to the internal combustion engine, that is fully synthetic. Plus, it features high and low temperature protection at the max.
3.8 L
Viscosity level – 5W
Excellent temperature protection