Bully Tailgate Locks for Trucks
Have the piece of mind knowing that your truck's tailgate is secured with a Bully tailgate lock. This anti-theft lock provides an OEM look while ensuring that nobody opens your tailgate except you, giving an added level of protection together with a tonneau cover or a truck cap. Go ahead and safeguard your valuables with an integrated tailgate locking system by Bully.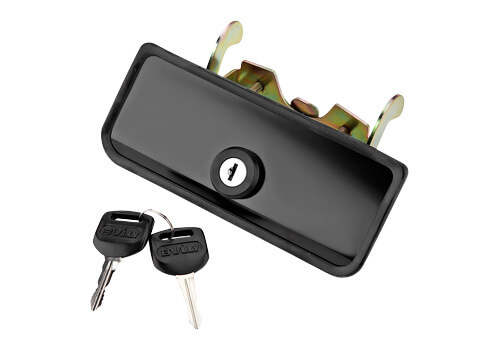 Features:
Securely locks the tailgate to help prevent easy theft;
Patented integrated design;
High-impact, high-quality plastic bezel;
Strong and durable construction;
Factory original look;
Quick and simple installation;
No cutting or drilling.
There's no secret thieves often target open truck beds. Don't make it easy for thieves to steal the items you store or transport there, protect your valuables by securing them with a tailgate lock by Bully. If you have a tonneau cover or a camper shell, this locking system will be a perfect addition to cargo security. It easily integrates into your tailgate, retaining the factory look, and locks the handle, preventing opening or removal of your pickup truck's tailgate.
The kit comes complete with a locking mechanism, high-impact plastic bezel, mounting hardware, and two keys. You don't need any special tools to install it, just basic hand tools that you have in your household arsenal. It also doesn't require any modifications like drilling holes in your truck's body or cutting. It installs in minutes and secures your tailgate and truck bed contents, significantly limiting the risk of theft. So turn the key and drive with confidence knowing that your belongings won't be an easy target.
Access our store as a guest!
Chevrolet Tailgate Locks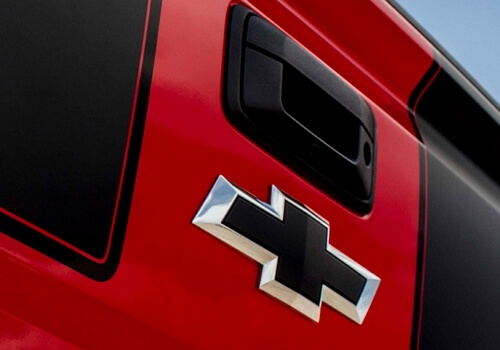 Originally established as a standalone brand, Chevrolet has been a division of General Motors since 1917. Their early cars, the large and expensive Series C and smaller and affordable Little gained great success. Chevrolet turned to the entry-level market segment and in 1914 they launched reasonably priced Model H and Model L, both constructed on the Little platform.
In 1915, Louis Chevrolet sold his stake in the company to another co-founder, William Durant, and left Chevy. However, sales continued to increase and in 1916 Durant acquired a controlling interest in another vehicle maker, General Motors. The next year the reverse merger of companies took place and Chevy became a division of GM. Nowadays, Chevrolet is the fourth largest automobile brand worldwide with operations in more than 140 countries.
Consider installing an aftermarket tailgate lock to ensure the maximum security of your vehicle. In our collection we carry a range of Chevrolet tailgate locks made out of strong materials. These products are perfect if you already have a tonneau cover or a truck cap. Browse through our range of other Bully truck accessories if you want to add some custom look to your vehicle or enhance its convenience, utility, and safety.
---
FITMENT: LH-003 • LH-008
Listed as a perfect fit for Chevy: Silverado 1500 Classic Hybrid • Classic LS • Classic LT • Classic SS • Classic WT, 1999-2007 • Silverado 1500 HD 2001-2007 • Silverado 2500 1999-2004 • Silverado 2500 HD Classic LS • Classic LT • Classic WT 2001-2007 • Silverado 3500 2001-2007.

Dodge Tailgate Locks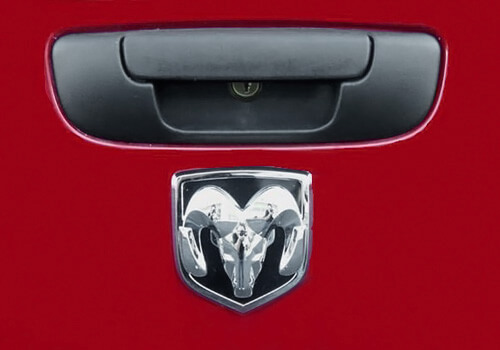 Dodge was set up in 1900, though they started to produce vehicles only in 1914. Before 1914, the company manufactured components and assemblies for vehicle makers based in Detroit, including Oldsmobile and Ford. During this time Dodge gained an excellent reputation, that's why their first Model 30 became successful very soon. It introduced or made standard a number of innovative features, such as sliding-gear transmission, all-steel body construction, 12-volt electrical system, and others that are considered common nowadays.
In the early 1920s, Dodge launched a range of light trucks, expanding their lineup. In 1925, the company was acquired by a well-known investment group, Dillon, Read & Co. A transaction amount was about $146 million, which means it was the largest cash transaction in history for that time. Three years later, in 1928, Dodge was bought by Chrysler and still is their subsidiary.
To protect the contents of your truck bed from theft, consider installing an aftermarket tailgate lock. Our patented Dodge tailgate locks are perfect if you have a tonneau cover or truck cap installed on your vehicle. We also carry a range of other truck accessories, including tailgate handle covers, trailer lights, and others.
---
FITMENT: LH-005 • LH-006L • H-007
Listed as a perfect fit for Dodge: Dakota 1997-2010.

GMC Tailgate Locks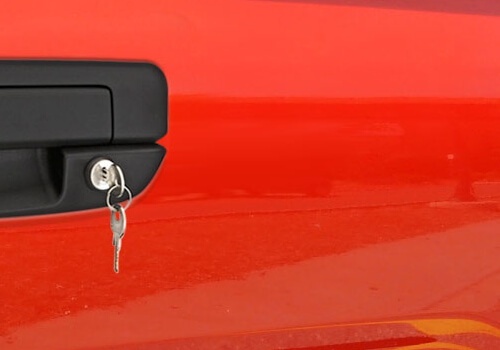 A subsidiary of General Motors, GMC has been producing vehicles, primarily trucks and utility vehicles, for more than a century. The company was founded back in 1912. During that year more than 22,000 trucks by GMC hit American roads. They are considered some of the first mass production trucks nowadays. First models by GMC featured either upright front ends or "French" (curved) fronts. After the Second World War the company introduced another notable design change, the first fully integrated headlights. Besides, pickup trucks now featured bolder, wider, and lower grilles.
In the 1950s, GMC introduced panoramic glass and hooded headlights for their trucks and in the 1960s their models featured a full-width hood, pinched-waist body creases on the sides, and "jet pod" grilles. In 1987, the new generation of trucks by GMC was unveiled, fresh and more aerodynamic. These were GMC trucks as we know them nowadays.
If you are looking for a tailgate lock for your vehicle, here you will find the ultimate solution. We carry a range of quality GMC tailgate locks made from high grade materials to provide durability and dependability for years to come. Browse through our collections of Bully hitch steps, air vents, and other accessories to enhance the utility of your pickup truck.
---
FITMENT: LH-002 • LH-003 • LH-008
Listed as a perfect fit for GMC: C1500 1988-1998 • C2500 1988-1998 • C3500 1988-1998 • K1500 1988-1998 • K2500 1988-1998 • K3500 1988-1998 • R2500 1988-1989 • R3500 1988-1991 • V3500 1988-1991.

Best Tailgate Locks for Trucks
Bully Tailgate Locks Reviews
Bully Tailgate Lock
Average rating:
2 reviews
Jan 25, 2018
Location (Sity, State):
Dayton, OH
I installed this lock on my 2006 Sierra. It works great for the money you pay for it.
Jul 28, 2017
Location (Sity, State):
Melbourne, FL
Useful product for those who have a tonneau cover. The lock is quality built and priced right, it does the job it's designed for.