Bully Trailer Hitch Lights
Known as a manufacturer of high quality truck accessories, Bully offers a wide range of premium trailer lights designed to provide extra safety by ensuring that other drivers on the road clearly see you. Whether towing a car trailer, a motorhome, etc., Bully trailer lights guarantee your trailer will be considered road worthy and legal. No matter whether you have a preinstalled hitch or not, it will take just a few steps to mount these lights to your trailer.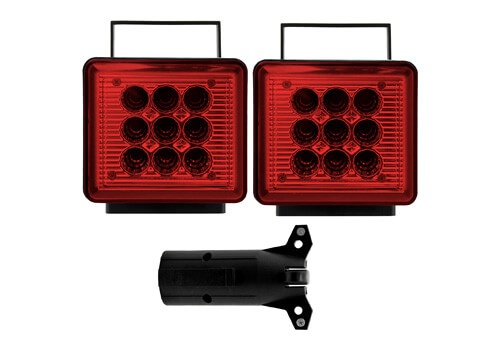 Designed to illuminate trailer set-ups;
Keep your trailer legal with your state's Motor Vehicle department;
Give your vehicle stylish looks;
Made from premium quality materials;
Easy to install;
Lasting service life.
When towing a trailer for boating, camping, or any other activity, a reliable hitch receiver, strong hitch and durable ball mount aren't the only things you need for safety on the road. Keeping your vehicle and trailer fully lit is important for your and your passengers' safety. Bully trailer lights are designed to ensure road safety by alerting other drivers on the road of the next 'step' you are going to take. Bully is a manufacturer you can rely on when it comes to quality as you have a whole team of professionals standing behind each and every product, and that is the greatest warranty you'll ever need.
To make sure you have done everything possible to protect yourself and your passengers as well as guarantee your possessions are safely transported to the place of destination, always perform a walk-around light inspection to ensure your turn signals, taillights as well as brake lights operate in a proper way. Besides, it is highly recommended that you check every inch of wiring harnesses that is originally black as well as inspect wiring plug at the coupler end several times per season to guarantee your lights get the power they need. By checking all these parts on a regular basis, you will always know your needs ahead.
Need brand new side markers, reverse or brake lights? Bully is a manufacturer that has you covered. Even if you are a DIY-er, you can easily mount Bully trailer lights in a few steps. Just remember several tips. You should run a ground wire from the vehicle frame but not from the hitch or bumper to the trailer. If you have electric trailer brakes, there must be a breakaway switch in the circuit to slow the trailer in case it comes loose from the hitch.
Access our store as a guest!
Chevrolet Trailer Lights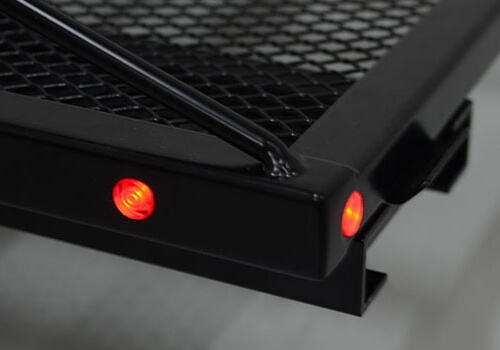 The first Chevrolet appeared on the market in 1912 under the name of the Classic Six. The vehicle failed to earn a profit, but it didn't make William Durant, a co-founder of the Chevrolet Motor Company and a founder of General Motors, give up. With a strong belief that a high-style yet affordable vehicle could beat the competition, Chevrolet jointed the GM family as its low-priced brand in 1917.
In approximately 10 years, Chevrolet, or "Chevy," was named the number-one selling vehicle in America. Nowadays, Chevy vehicles have a strong presence on the road in not only the United States but also all around the globe. Known for their great reliability and strength, Chevrolet vehicles won't buckle under the pressure and will safely tow your possessions to the place of destination.
Whether towing a flatbed trailer, horse trailer, car trailer or accessory trailer, trailer lights are considered to be your insurance against rear collisions. By reproducing your vehicle's taillights on the towed vehicle, they let drivers behind you see whether you are braking or going to turn. When you are in need of Chevrolet trailer lights of the highest quality, Bully has you covered. Whether your brake lights or turn signals are faulty, with a great selection of Bully trailer lights for Chevrolet, you will easily find the finest product for your needs.
Dodge Trailer Lights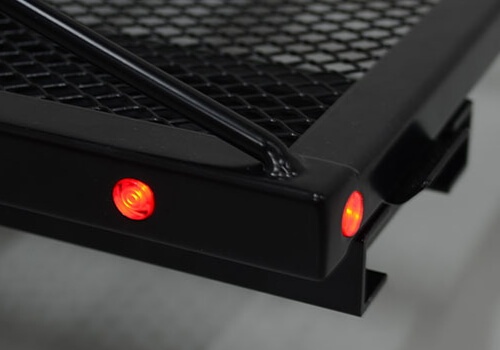 Dodge was established back in 1900 by two brothers, John F. and Horace E. Dodge as the Dodge Brothers Company. Beginning as a supplier of transmissions to Ransom E. Olds, the company had become a major supplier of drive trains to the Ford Motor Company since 1903. The first Dodge was built for the 1915 model year and was an instant success. Constantly striving to perfection, the Dodge Brothers Company became the fourth largest American automaker in 1917.
When the Dodge brothers died in 1920, the company had about 22,000 employees and built 140,000 vehicles per year. In 1928 Dodge became a part of Chrysler Corporation and is currently one of its most popular and admired brands. Today, this brand keeps manufacturing vehicles from cars to SUVs and minivans. If you are used to towing a trailer with your Dodge for boating or camping, you surely know that trailer lights are required to make your vehicle road worthy and legal.
Before you start your trip, make sure brake lights and turn signals on your trailer work in a proper way. Designed to alert drivers behind you of the next maneuver you are going to make, these lights minimize the risk of a rear collision. When you are looking for Dodge trailer lights, Bully is your number one choice. Bully trailer lights for Dodge provide excellent operation coupled with stylish looks while ensuring easy installation. Finally, whatever product you buy from us, you get exceptional quality and durability.
Ford Trailer Lights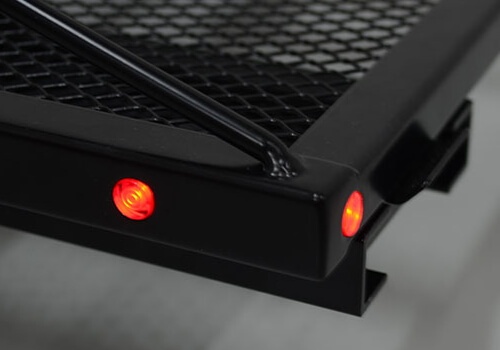 The first Ford vehicle was named the Quadricycle and saw the world in 1896. Equipped with a four-horsepower engine, it had a tiller instead of a steering wheel and rode on 4 bicycle wheels. The gearbox of this vehicle had only 2 forward gears with no reverse. The Quadricycle brought Henry Ford immense popularity. But he never rested on his laurels and kept developing innovations that set the standards for the industry.
Today, Ford is known as one of the largest world automakers and is highly admired for powerful and stylish vehicles. When towing a motorhome, horse trailer, etc. with your Ford, make sure your trailer lights operate properly providing brake lights and turning signals, thus ensuring other drivers behind you on the road see whether you are going to stop or turn.
Designed to reproduce your vehicle's taillights on the towed vehicle, trailer lights reduce a risk of a rear collision. In addition, Ford trailer lights are essential for your trailer to be considered road worthy and legal. Known for its top-notch truck accessories worldwide, Bully covers you with a variety of trailer lights available in a wide range of styles and designs. Choose from a variety of Bully trailer lights for Ford and enjoy their reliable operation as well as stylish looks.
GMC Trailer Lights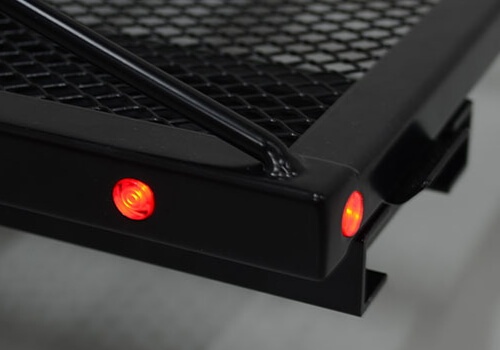 General Motors Truck Company, currently known as GMC, was established in 1909 when GM (General Motors) purchased the Rapid Motor Vehicle Company. The company's first mass produced vehicle was introduced to the public at the New York Auto Show in 1912. It's when the name "GMC Trucks" appeared for the first time. In 1996 the word Truck was dropped.
The first GMC truck got thousands of followers and was produced and sold in about 22,000 examples. Today GMC trucks are popular for their durability and reliability all around the globe. Whether you tow a trailer with your GMC on a regular basis or are going to do it for the first time, trailer lights are what you need to improve safety on the road and guarantee your possessions will be safely towed to the place of destination.
Every time you start your trip, check your trailer's brake lights and turn signals to ensure other drivers on the road clearly see you. When you are searching for GMC trailer lights, Bully's comprehensive selection is what the doctor ordered. As a manufacturer of top-notch truck accessories, Bully offers premium products that meet the highest requirements. Bully trailer lights for GMC come in a wide range of styles. So you can easily find the ones that reflect your own style making your vehicle look exclusive.
RAM Trailer Lights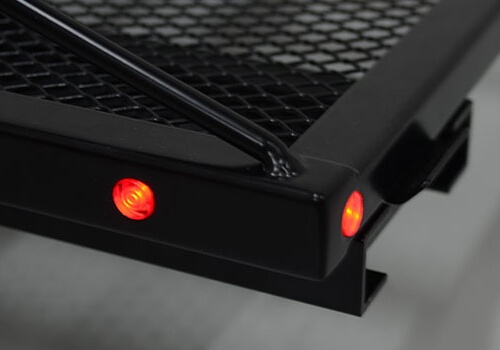 Launched as a separate division of FCA US LLC in 2010, Ram is currently named the fastest growing American truck brand. The company was established with a simple goal: to build the toughest trucks and commercial vehicles that beat the competition. Continually striving to meet or even exceed drivers' expectations, the company never stops upgrading its vehicles.
Today the RAM lineup includes the Ram 1500, 2500, 3500, Promaster, Chassis Cab, and many others built to impress everyone with a perfect combination of stylish looks and great power. When you need to haul thousand pounds a day, a Ram truck is your right choice. When you are going to tow a trailer with your Ram and are looking for trailer lights, Bully is a manufacturer you can trust.
Whether your brake lights or turn signals on your trailer don't operate in a proper way, you will easily find the premium replacement in our Ram trailer lights lineup. Bully trailer lights for Ram are available in a great variety of styles, so you will not only make your trailer fully lit reducing a risk of a rear collision but also bring your own style to it. Whatever product you choose, you will be surprised just how easy installation can be.
FITMENT: NV-5007R •  NV-5014RL • NV-5018 • NV-5023 • NV-5024 • NV-5041 • NV-5060 • NV-5061 • NV-5070R • NV-5084 • NV-5085 • NV-5086 • NV-5102R • NV-5162 • NV-5163 • NV-5164
Best Trailer Hitch Lights
Bully Trailer Lights Reviews
Bully Trailer Reflector
Average rating:
3 reviews
Apr 10, 2019
Location (Sity, State):
Visalia California
The wireless lights worked as advertised, I used them on my boat trailer, the only issue is that the right light fell off some where along the to the lake. I don't think bully would sell me just the right side.
Jan 18, 2018
Location (Sity, State):
Longwood, FL
These lights work as advertized and look good. No complaints yet. Installed them on my trailer with no issues at all.
Sep 12, 2017
Location (Sity, State):
Jacksonville, NC
The wireless lights I bought from Bully are easy to set up and use, much easier than those I used before. No complaints about the operation, they are bright and blink at the right time.