Bully Trailer Accessories
Enhance your truck all round with Bully truck & trailer accessores! Whether you need to improve your truck's look, comfort, safety, or security, we cover all the bases with our selection of products. For those who seek quality automotive parts and accessories, Bully is a solid choice.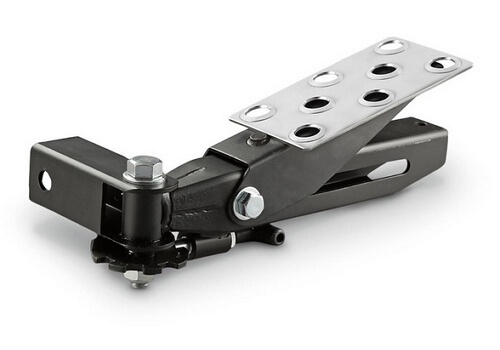 Whatever trailer you tow, functional trailer lights are a must. They are required for safety and legal reasons, letting other drivers know what your next maneuver will be and keeping your trailer compliant with your state's Motor Vehicle department. With Bully, you'll only have to do the job once, as our trailer lights are designed to ensure long-lasting, reliable performance and easy installation. LED lights made to operate for up to 100,000 hours are available.
Items left in the open truck bed are an easy target for opportunistic thieves. A Bully tailgate lock will help keep your belongings safe, especially if you have a tonneau cover or a truck cap. It is easy to install, requiring only basic hand tools. In a few minutes, you'll have a secure locking system on your pickup truck that will keep your tailgate from opening. Tailgates themselves are popular choices for thieves since they are easy to remove. We also carry universal anti-theft locks that secure one hinge to prevent tailgate removal, ensuring 24-hour protection without interfering with the functionality of your tailgate.
Truck pedals are out of the average line of sight, so they are often neglected. But when it comes to a serious interior upgrade, every detail matters. Our pedal pads will help you give the finishing touch to your interior and make your pedals instantly noticed! Bright colors and racing-inspired designs will give your pedals a brand new look and match your interior theme. If you are after exterior upgrades, look through our billet grilles, chrome trim, mirror covers, fuel doors, and more. We offer a number of accessories that make your truck wholly your own and improve its utility, functionality, and other characteristics. To make it easier for you to access the interior or the bed of your truck, we provide a variety of multi-purpose steps and step bars. To tow safely and securely, check our hitch accessories. Reasonable prices and comprehensive warranty will make you want to come back for more!
Access our store as a guest!
Chevrolet Truck Accessories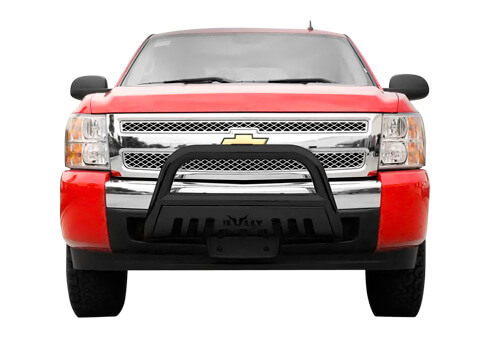 General Motors founder Billy Durant together with a race driver Louis Chevrolet established
Chevrolet Motor Car Co. in 1911. The next year the first Chevy, the Series C Classic Six, was introduced. This was the start for the company that later became one of the major American car manufacturers whose autos are sold in more than 130 countries all over the world. A well-recognized "bow-tie" logo was adopted by the company in 1914. This emblem is believed to be based on the wallpaper pattern in one French hotel that caught Durant's attention.
Throughout its long history, Chevrolet has achieved numerous accomplishments. In 2011, it was the top-selling brand in the USA. Recently, Chevrolet appeared on the Forbes World's Most Valuable Brands List; the brand's value was rated at $9.8 billion. As the automaker has loyal customers all over the globe, it is said that 2/3rd of the world's roads have Chevy vehicles.
Our inventory of Chevrolet truck accessories is developed to satisfy any need and taste. We offer products of supreme quality, designed to make your vehicle look more attractive and be more functional. Bully truck accessories for Chevrolet will certainly fit your model as they're carefully produced by our experts, so you can rely on our products without any doubts.
Dodge Truck Accessories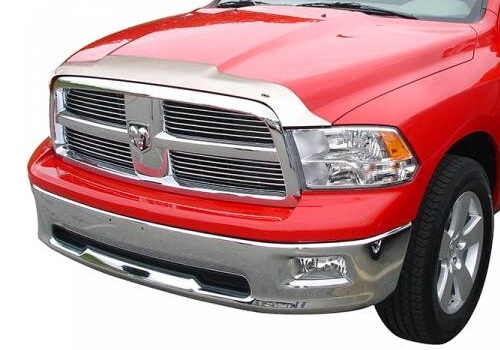 Dodge is an American auto brand based in Auburn Hills, Michigan that belongs to FCA US LLC, also known as Chrysler. Over the years, the company has developed and manufactured a number of outstanding models that found their followers all over the world. The automaker's first vehicle, the Dodge Model 30, was quite innovative for its time, marking the brand's passion for innovation and development that would later lead to the appearance of such remarkable models as the Challenger and Charger.
The 1968 Charger III, an experimental car with a futuristic design, was the most aerodynamic vehicle ever built by Chrysler. The 2015 Challenger SRT Hellcat is the most powerful American car with an eye-catching design that delivers unbelievable 707 horsepower.
When it comes to Dodge trucks, it's impossible not to mention the Dodge Ram as it's one of the most praised full-size pickup trucks produced by the brand. It has been chosen as Truck of the Year by Motor Trend magazine for five times. For the owners of the Dodge Ram or any other Dodge truck, we have prepared a range of Bully truck accessories for Dodge. In our catalog, you'll find truck pedal pads, trailer lights, and tailgate locks that will certainly meet your needs. Our Dodge truck accessories are meant to upgrade your vehicle, enhancing its look and functionality.
Ford Truck Accessories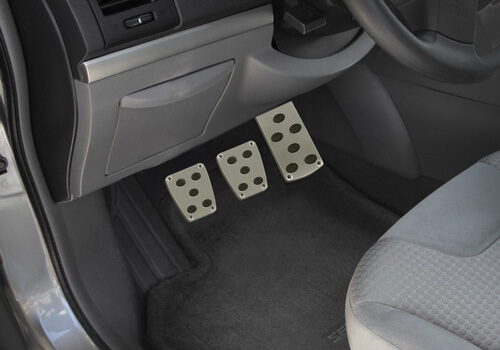 A globally-known American automobile company, Ford was created by Henry Ford and it was the 1908 Model T that brought fame to the automaker. Henry Ford launched the company based in a converted factory in Dearborn, Michigan in 1903. The starting capital came from twelve investors, among which were the founders of Dodge, John and Horace Dodge. Eventually, Ford became one of the largest and most profitable auto companies in the world and nowadays, it is rated as the fifth largest automaker worldwide. The company produces and markets vehicles under two brands: Ford and Lincoln. It has been controlled by Henry Ford's descendents for over a century, aiming to make people's lives better through automotive and mobility development.
Ford has been manufacturing quality vehicles for many years and today no one would doubt the leading position of the brand on the automotive market. Ford trucks, such as the Ford F-150 and the Super Duty, are recognized for their durability, versatility, and performance. We offer a range of Ford truck accessories that will upgrade your beast. The list of Bully truck accessories for Ford comprises truck pedal pads, tailgate locks, and trailer lights. Our products feature supreme quality and everlasting durability, so they will serve you and your pickup for years to come.
GMC Truck Accessories
Founded in 1912, GMC Trucks was among the pioneers in the production of commercial motor vehicles. The brand is one of the few first automakers that remained on the market in the 21st century, successfully distributing its products worldwide. GMC's roots trace back to the 3 Rs of the initial truck development: Rapid, Reliance, and Randolph. These companies laid the foundation for the future GM division, so the first GMC trucks were essentially Rapid or Reliance vehicles with GMC nameplates.
The company is headquartered in Detroit, Michigan and focuses mainly on the production of trucks, SUVs, and vans. The current GMC lineup consists of such well-known models as the Acadia, Sierra 1500, Terrain, Yukon, Canyon that have already built a considerable reputation in the pickup truck market niche for their impressive capabilities and reliable performance.
GMC trucks leave competitors standing behind just like our products surpass other aftermarket brands in quality and design. We offer a line of Bully truck accessories for GMC developed by our professional team to deliver upscale performance. Our inventory of GMC truck accessories is meant to satisfy your needs in the most precise way, so choose our brand with confidence.
RAM Truck Accessories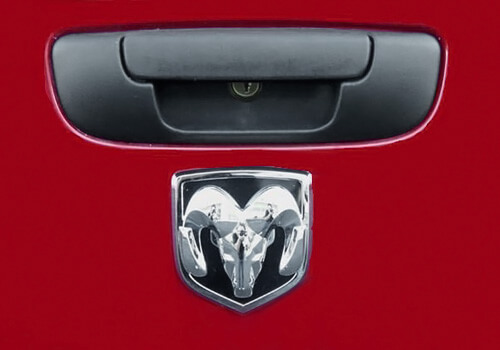 Since 2010, Ram Trucks has been manufacturing and marketing the most powerful and capable, bold-looking pickup trucks in the industry with a work-hard, play-hard attitude. A division of Chrysler, the company is based in Auburn Hills, Michigan. Ram is determined to satisfy the needs of truck customers not only in the USA and Canada, but also in the Middle East, Africa, and Latin America, offering legendary dependability and performance. Ram vehicles feature a perfect blend of beauty and power, being jam-packed with the latest technologies to carry out any job efficiently and make the ride highly comfortable.
Ram markets its vehicles under the slogan "America's longest-lasting pickups" which it's hard to argue. Without a doubt, the Ram Heavy Duty is the most capable full-size truck on the modern market and the Ram 1500 is the most fuel-efficient full-size pickup truck ever.
Ram truck accessories available in our assortment feature upscale quality and well-crafted design to meet the needs of the most exacting customers. A collection of Bully truck accessories for Ram includes tailgate locks, truck pedal pads, and trailer lights. Get the product you need from our catalog and we ensure you will not be disappointed.
Hummer Truck Accessories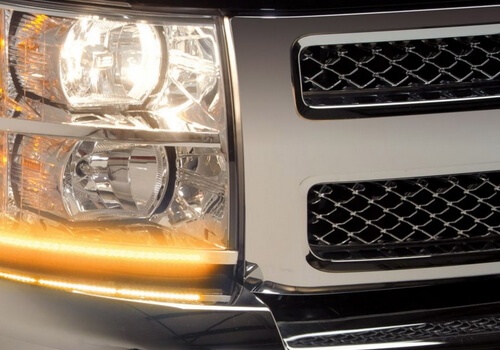 Few vehicles are so easily recognizable as Hummers. Due to their boxy shape and incredibly wide stance, autos with the Hummer badge stand out on any road. An American brand of trucks and SUVs, Hummer first appeared on the automotive market in 1992 with the introduction of the Hummer H1, a civilian version of the military M998 Humvee.
Although originally the brand belonged to AM General, Indiana-based manufacturer of military and special purpose vehicles, in 1998 it was acquired by General Motors. Besides the H1, the H2 and H3 models that were built on smaller GM platforms were released. Among strong points of the Hummer line were sturdy chassis, high level of protection, and unique looks. The brand was ceased in 2010 due to insufficient demand on the market.
Hummer trucks are truly unique vehicles that always attract much attention, however, there is always a way to upgrade your valued automobile. We offer a line of Hummer truck accessories, namely trailer lights, tailgate locks, and truck pedal pads, for you to make your truck highly functional and stylish-looking. These products are reliable and durable, so no matter what Bully truck accessory for Hummer you choose, it will be a perfect add-on for your vehicle.
Jeep Truck Accessories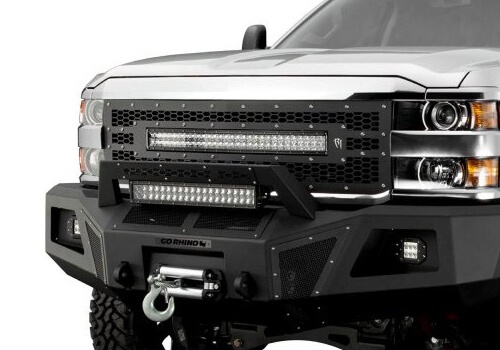 Jeep has a rich history of producing mighty pickup trucks and SUVs capable of off-road adventures. This brand is well-known even in the most remote parts of our world – no wonder that many use the term "Jeep" referring to any SUV, no matter whether the vehicle indeed bears the Jeep nameplate or not. The brand traces its roots to the Second World War when the first military Jeep model was produced by Willys-Overland. It is considered one of the oldest mass-production SUVs with a four-wheel-drive layout. The first civilian model, the CJ-2A, was introduced in 1945 focusing primarily on the needs of farmers and construction workers.
Today, Jeep is a division of Chrysler headquartered in Toledo, Ohio. The current Jeep lineup comprises mainly SUVs and off-road vehicles. Among the brand's most recognizable models that are still available on the market are the Grand Cherokee and Wrangler.
For your powerful Jeep, we carry a range of well-crafted Jeep truck accessories, including truck pedal pads, tailgate locks, and trailer lights. We do out best to meet the needs of our customers that is why each product in our assortment boasts of supreme quality and durability. Utilizing modern production methods and first-rate materials, we ensure that every Bully truck accessory for Jeep will perfectly carry out its function mile after mile.
Lincoln Truck Accessories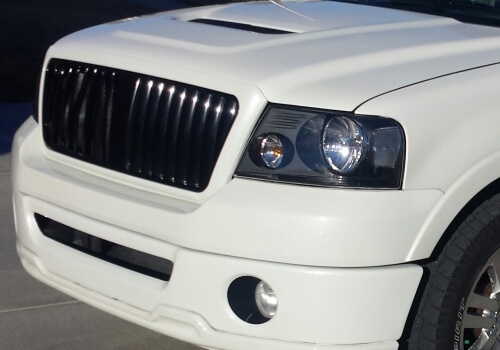 Lincoln, a division of Ford, has a long history of manufacturing luxury vehicles for the U.S. market. Automobiles with the Lincoln badge are distinguished by unique styling, high level of comfort, and powerful motors that deliver great performance. The company was established in 1917 by Henry M. Leland who is also the founder of Cadillac. And in 5 years, it was acquired by Ford Motor Company. The brand received the name of the 16th president of the USA, Abraham Lincoln. Among the first representatives of the Lincoln lineup were the L-Series and K-Series. By the 1930s, Lincoln found its place in the luxury market segment, launching its highly-popular Zephyr.
Lincoln's current model lineup includes sedans (the MKS, MKZ, Continental), crossovers (the MKC, MKX, MKT) and an SUV (the Navigator). Representing a true American style, the Lincoln brand is highly valued by auto enthusiasts all over the globe.
Bully truck accessories for Lincoln are thoroughly developed not only to fit your upscale truck but also to match its alluring appearance. In this category, we offer trailer lights, truck pedal pads, and tailgate locks, all made of quality materials to ensure long-lasting trouble-free service. Be sure that our Lincoln truck accessories, both exterior and interior, will be a perfect add-on to your truck.
Bully Truck Accessores Reviews
Bully Truck Accessory
Average rating:
1 reviews
Jan 14, 2018
Location (Sity, State):
Piscataway, NJ
My friend had his tailgate stolen a few weeks ago and the new one cost him a bunch of money. So I bought a tailgate lock from this manufacturer and installed it on my 2010 Dakota. Installation wasn't much of a hassle. It fits tight enough and seems reliable.