Bully Hood & Fender Air Vents
Provide your car, truck or SUV with a sleek performance look by installing hood and fender air vents from Bully! Bully's line of universal air vents captures the up to the date performance look to significantly improve your vehicle's appearance. With a triple chrome plated finish, the vents provide a long-lasting look that makes eyes stare and heads turn. Offered in a variety of styles, so you can choose the finest ones for your vehicle.
Features: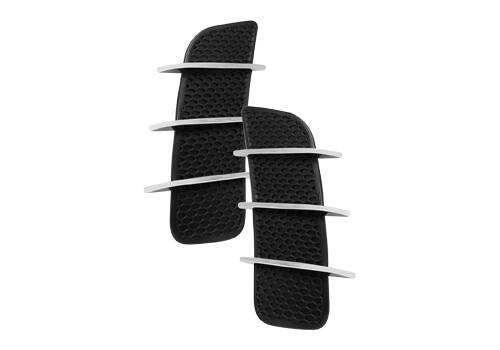 Designed to bring a hot performance look to a vehicle;
Crafted from premium quality materials;
Simple peel and stick installation.
When you are searching for an easy way to make your vehicle stand out from the crowd, universal hood and fender air vents from Bully will get the job done! Designed to significantly enhance the way your vehicle looks, these accessories feature a triple chrome plated finish, which ensures not only a custom and stylish look, but also a lasting lifespan. Come in a great number of different designs and sizes, so you will certainly find the ones that meet all your needs and requirements.
Bully's universal air vents are available in a solid ABS construction which is a smart choice for flat surfaces and a flexible base which works great for both curved and flat surfaces. Whether you are going to install these accessories on your hood or fenders, easy peel and stick installation ensures you will get a new look for your vehicle in no time. Made from premium materials, these chrome air vents won't be affected by frequent car washes or extreme weather, so you will enjoy an exclusive look of your vehicle for a long time.
Access our store as a guest!
Chevrolet Air Vents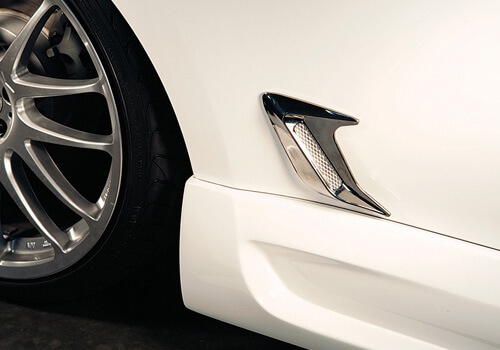 Chevrolet was created by Louis Chevrolet, a road racer, and Billy Durant, a General Motors founder, in 1911 in Detroit. The company was based on the belief that building great vehicles which deliver an ideal combination of reliability, performance, and style was a guiding principle that would carry it to a successful future. Today this automaker is world-known for its affordable and innovative vehicles.
Striving to build for everyone, Chevrolet offers an extensive range of vehicles from sports cars to large heavy duty pickups that aim to not only take a driver from point A to point B but also make the journey comfortable and safe. Throughout its 100-year history, Chevrolet has manufactured hundreds of various cars and trucks. Many have their loyal fans and collectors all around the globe. Some stand out as iconic ones. Built to meet up-to-the-date drivers' requirements, all Chevrolet vehicles personify the spirit and dependability that have defined the brand.
Bully air vents for Chevrolet allow you to bring your personal touch to your vehicle in no time. Whether you are looking for hood or fender air vents, Bully has you covered! Designed to bring a new performance look to your vehicle, our Chevrolet air vents feature a triple chrome plated finish for a lasting stylish look. The quality of our products is what will certainly impress you.
Dodge Air Vents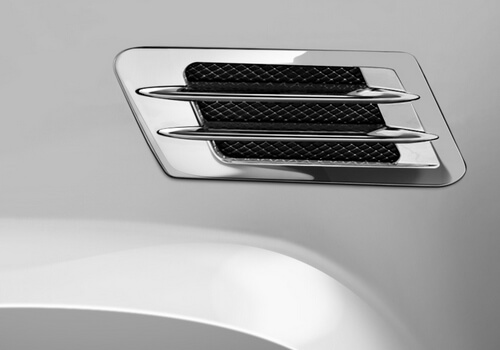 Established as the Dodge Brothers Company in 1900, Dodge is currently one of the four most popular and admired brands of the Chrysler Group LLC. Started as a supplier of auto parts and assemblies for Detroit-based automakers, the company began building its own automobiles only in 1915 and in just two years it became the fourth largest automaker in the USA. Currently vehicles of this brand are well-known for their high reliability and inimitable styling worldwide.
Nowadays, this brand keeps manufacturing extreme utility vehicles that feature a sophisticated interior and exterior design as well as have many gimmicks to stand out. From cars and trucks to SUVs and minivans, Dodge has the right vehicle for everyone. Whatever Dodge model you own, you can easily personalize it with the help of air vents designed to bring your vehicle a performance look.
Bully air vents for Dodge are a quick and affordable way to significantly upgrade the look of your vehicle. Dodge air vents from Bully are available in both an ABS construction and a flexible base and can be installed on either the hood or fenders. Manufactured to make a vehicle more trendy by bringing an added touch of performance style to it, these accessories feature a chrome plated finish for a lasting attractive appearance.
Ford Air Vents
Ford was founded back in 1903 and since that time has been a pioneer in the global automotive industry. Today with a 100-year-long experience building automobiles for every lifestyle, the company offers a comprehensive line of cars, trucks, hybrids, and commercial vehicles that provide a perfect blend of functionality and style. Since its inception, the company has continually striven to increase customer satisfaction by developing and implementing innovations which deliver a new level of safety and performance.
With innovation as its core, the company is pioneering the utilization of high-strength aluminum in mass-market vehicles. In 2016, the company created Ford Smart Mobility, LLC which took it to the next level in mobility and connectivity. This includes the launch of the Sync 3 System which allows for controlling connected smartphones, audio, climate, and navigation with voice commands.
Whatever Ford model you own, you can easily give it a custom look with the help of universal air vents. When accessories of premium quality and durability are needed, trust no one but Bully, a manufacturer known for its products worldwide! Bully air vents for Ford are designed to bring a performance look that makes heads turn. Crafted from durable materials to withstand extreme weather as well as car washes, these Ford air vents will bring you years of reliable service.
GMC Air Vents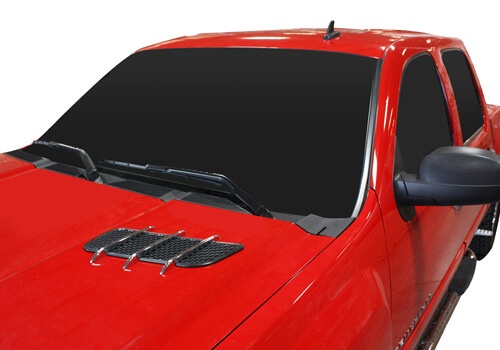 Established more than a century ago, General Motors Truck Company, currently known as GMC, released its first mass produced truck which was sold in over 22,000 examples. In 1996, the company dropped the word Truck. Since its creation, the company expanded its product line to provide drivers with stylish and reliable SUVs, vans, and commercial vehicles. By delivering premium quality materials, purposeful design, as well as Professional Grade technology in its every vehicle, GMC won millions of loyal followers all around the globe.
Today the company produces small, light as well as heavy duty pickup trucks designed to deliver great utility and high capability. GMC crossover line offers different crossovers and SUVs including the Yukon SUV for those who appreciate full-size SUVs with impressive trailering capability and Acadia crossover SUV which delivers a combination of GMC utility, flexibility, convenience, and style. Built to deliver the precision, power, technology, and safety every business needs, GMC vans and commercial vehicles are world-known for their lasting, reliable service.
If you want to customize your GMC in no time, Bully has the right accessories for you! Bully air vents for GMC will bring your vehicle a performance look to set it apart. Our GMC air vents are universal, so whatever products you choose, you can be sure they will fit your vehicle. Made of durable materials, these accessories will withstand extreme weather and car washes providing a lasting sleek look.
RAM Air Vents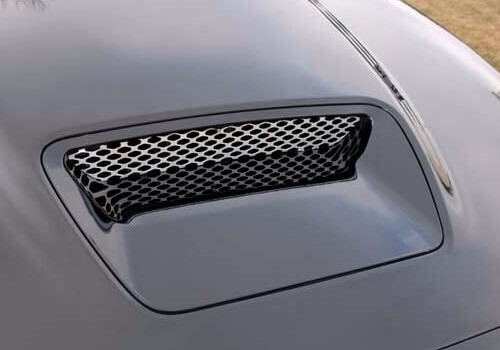 RAM, the RAM Truck Division of FCA US LLC, was founded in 2010 and is currently the fastest growing truck brand in America. Today, this manufacturer offers a wide range of vehicles from light to mid-weight commercial ones. Designed and built to impress drivers with both their looks and power, RAM trucks are available in a variety of trims to meet various drivers' needs and requirements worldwide.
The current lineup of RAM includes the Ram 1500, 2500, 3500, Promaster, Chassic Cab, and many others built to deliver on every job. All RAM automobiles come with a variety of engines, transmissions, and various features to choose from, so customers can get the vehicle that meets their specific needs. Built to compete with the baddest vehicle on the road, RAM trucks deliver not only impressive performance but also a memorable appearance. Still you can always bring an added touch of style to your four-wheel friend with air vents.
Bully air vents for Ram are what you need when a performance look is required. These accessories offer not only lasting sleek looks but also peel and stick installation which means you'll be able to customize your truck in no time. Buying our universal RAM air vents, you get compelling and quality products.
FITMENT: CZ-4007 • CZ-4015 • CZ-4016 • CZ-4017 • CZ-4018 • CZ-4019 • CZ-4020 • CZ-4022 • CZ-4023 • CZ-4024 • CZ-4027 • DUB-104 • IP-3034 • IP-3035 • IP-3118 • IP-3136 • IP-3140 • IP-3501 • IP-3502 • IP-3503 • IP-3504 • IP-3505 • IP-3506 • TT-109
Best Air Vents for Trucks
Bully Air Vents Reviews
Bully Air Vent
Average rating:
2 reviews
Jan 24, 2018
Location (Sity, State):
Tekamah, NE
Truly nice add-ons that give a performance look. Got great compliments on them!
Jul 21, 2017
Location (Sity, State):
Honolulu, HI
Installed air vents on my truck, and these are fairly a nice addition to its look. Good value for the price.