Bully Hitch Accessories — Steps, Covers, Ball Mounts
Bully provides you with all necessary equipment to make towing easier and more convenient. Bully hitch accessories will add more style and function to your trailer hitch. When choosing products for your truck or SUV, trust Bully, a nationally renowned manufacturer of truck accessories and automotive parts. We use only solid components, sturdy materials, and quality finish when manufacturing our hitch covers, steps, and all other products.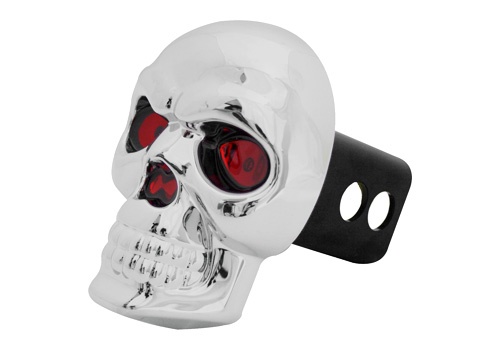 You don't want dirt and debris to clog the towing hitch tube and make it hard to insert the ball mount when you're ready to hook up your trailer. While protecting your trailer hitch, Bully hitch covers make it look unique and let you show your dedication, proudly displaying college names, manufacturers' logos, etc. Choose the design that will best match your rig. Everything you need to customize your vehicle is gathered here, offered at an affordable price and backed by a reliable warranty.
A hitch is a towing accessory built tough enough to withstand the rigors of towing. Why not use its versatility to make it easier to load and unload your gear? Bully hitch steps make it simpler and more convenient for you to access the bed of your truck or the roof rack / trunk space of your SUV. Some models include integrated LED brake lights.
Strength is a by-word for Bully hitch balls and ball mounts. They are made from hot forged steel for strength and durability. We make our hitch balls compliant with VESC-5 and SAE J 684 specs. At Bully, we know that when it comes to getting ready for towing, strength and reliability should be priority number one. Each and every one of our automotive products feature a solid construction for maximum capabilities, and Bully hitch accessories are no exception. So when you choose Bully accessories for your truck or SUV, you select components designed for safe and secure towing.
Access our store as a guest!
Chevrolet Hitch Accessories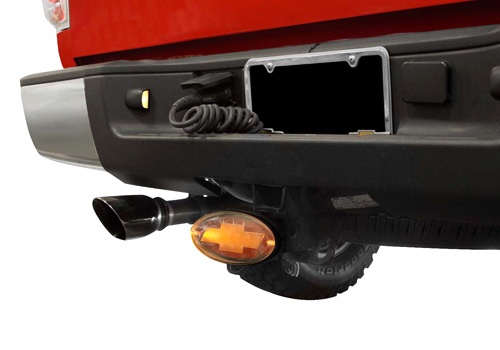 A well-known American auto manufacturer, Chevrolet never stops challenging the limits of automotive engineering and design, coming up with innovative solutions of how to make driving experience utterly enjoyable. Established in 1911 in Detroit, Michigan, Chevrolet is one of the largest auto manufacturing companies that distributes vehicles in more than 140 countries all over the world, with its annual sales reaching 4.5 million units. The company's vehicle lineup includes iconic sports cars such as the Camaro or Corvette, highly-praised crossovers such as the Equinox and Traverse, and mighty pickup trucks such as the Silverado, Suburban, and Colorado. Chevrolet autos have always been recognized for distinctive design, cutting-edge technology, uncompromising quality, and great value.
The list of hitch accessories that we offer includes hitch balls & mounts, trailer lights, hitch covers & locks, and hitch steps. These Chevrolet hitch accessories will perfectly satisfy all your towing needs, helping you to get everything set up in a more simple and quick way. We market high-quality products to ensure your security. For instance, our hitch balls possess solid steel construction and are thoroughly tested before they reach the market. Designed specifically for your truck, the Chevrolet hitch accessories we offer will cope with the job perfectly well and serve you reliably for a long time.
Dodge Hitch Accessories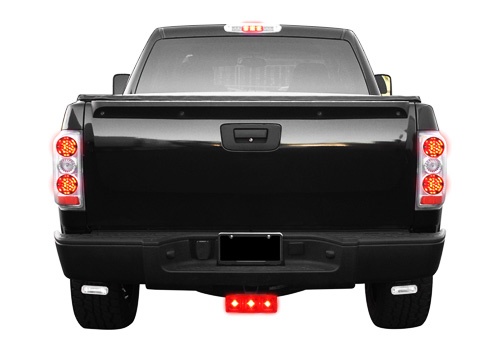 Dodge is one of the oldest vehicle manufacturers in the world, established back in 1900. For most of its history, Dodge manufactured trucks and full-size cars, though nowadays the brand also offers SUVs, sports cars, and minivans. Originally, the company (Dodge Brothers at that time) made engine and chassis parts for other vehicle manufacturers, though by 1914 Dodge presented its own Model 30 that featured an innovative all-steel body construction, four-cylinder engine, sliding-gear transmission, 12-volt electrical system, and other features that are taken for granted today. The Dodge Model 30 was popular, it was marketed as a direct competitor to the Ford Model T. Since the 1920s Dodge has been a subsidiary of Chrysler, one of the "Big Three" American automakers. No wonder that Dodges can be often seen on U.S. roads nowadays.
Most models of the current Dodge lineup are tow-capable. Even if you use your vehicle for towing occasionally, hitch accessories will be useful for your Dodge. For instance, a hitch cover will protect your trailer hitch from corrosion, rust, and other damage. Apart from hitch covers, we offer a range of Dodge hitch accessories, including hitch steps and hitch balls and mounts. Manufactured from premium materials, they will provide high durability.
Ford Hitch Accessories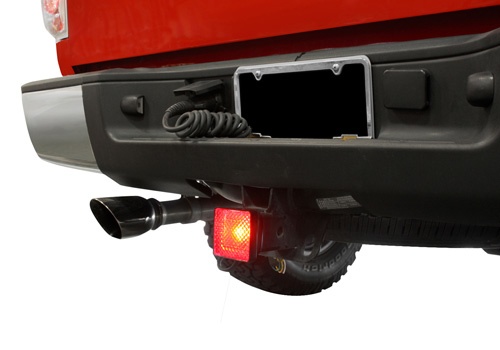 Headquartered in Dearborn, Michigan, Ford is a global auto manufacturing company with more than 60 production facilities all over the world. The brand bears the name of its founder, Henry Ford, a well-known American industrialist who created the first middle-class auto. Over the last century, Ford has developed a solid reputation of a trustworthy automaker that delivers products of unsurpassed quality, making the world a better place. The company markets various automobiles and commercial vehicles under the Ford nameplate and luxury models under the Lincoln badge. Ford proudly occupies the place of the second-largest American automaker, having numerous followers worldwide.
Ford trucks have always been taking the leading position in the market niche, proving to be highly reliable, efficient, and powerful. For instance, the Ford F-150, a light-duty pickup truck, has been the best-selling vehicle in the USA since 1981. To help you get the towing job done in the best way possible, we offer a number of Ford hitch accessories for your favorite truck. You can opt for one of our hitch balls, hitch covers, hitch locks, or any other towing product in the catalog and we ensure that you won't be disappointed. Our Ford hitch accessories feature high quality and durability to perfectly meet all your needs.
RAM Hitch Accessories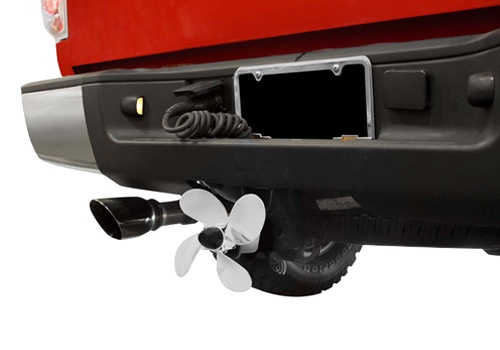 Synonymous for legendary power, great performance, and unsurpassed dependability, Ram Trucks is an American company founded in 2010 as a division of FCA US LLC, previously known as Chrysler, that manufactures commercial vehicles. The brand's name originates from a well-known Dodge full-size pickup truck sold since the 1980s. Headquartered in Michigan, the manufacturer distributes its products, namely trucks, vans, and luxury autos in North America, Middle East, and other parts of the world. The current lineup of vehicles includes such models as the Ram 1500, 2500, 3500, Promaster, Chassis Cab, and others. Ram trucks are praised for their outstanding towing capabilities and perfect functionality, serving the needs of "real truck customers" worldwide.
Ram trucks are real beasts that are meant to tow big amounts of weight. For efficient and secure towing, we offer you our catalog of Ram hitch accessories that includes hitch covers, trailer lights, hitch steps, and hitch balls. Here you'll find products that possess a vehicle-specific design to ensure perfect fit and trouble-free installation. With our Ram hitch accessories, you will set up your mighty pickup for towing without any difficulties. Rely on our products and feel confident on the road.
GMC Hitch Accessories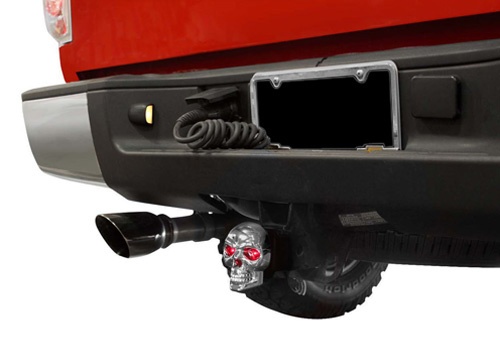 GMC trucks have been a mainstay on American roads for more than a century – since 1912. The company was founded on the basis of two truck manufacturers, Rapid and Reliance, some of the first truck makers in the U.S. Their experience helped GMC gain an excellent reputation from the very beginning. One of the first GMC trucks crossed the United States in 1916, it traveled from Seattle to New York City in thirty days. Another truck by GMC reached a milestone ten years later, in 1926 – it covered the distance between New York and San Francisco in just a little more than 5 days. Nowadays the GMC model line consists of not only trucks, but also SUVs and commercial vehicles; the range includes such well-known models as the Sierra, Terrain, and Yukon.
Towing capacity is one of the remarkable features of GMC vehicles. Whether you use your SUV or truck for towing often or once in a while, take care of the trailer hitch. That's where our hitch covers will be really useful, providing the necessary protection of your trailer hitch from corrosion, rust, debris buildup, etc. and adding some style to your vehicle. We also offer other GMC hitch accessories like hitch steps and hitch balls & mounts. Manufactured from quality materials using advanced technologies, our products deliver high quality and long lifespan.
Bully Hitch Accessories Reviews
Bully Hitch Accessories
Average rating:
1 reviews
Feb 3, 2018
Location (Sity, State):
Newark, NJ
An extremely practical thing for those who have a tall truck. Pity I didn't have a hitch step before.