Bully Bed Storage & Cargo Control Products
Looking to improve the utility and functionality of your pickup truck bed? Need more storage space in your truck bed? Bully is here with a wide array of professional cargo control products that will help you organize and secure your valuable cargo. Whether you use your truck for work or travel, check out Bully cargo control accessories designed for the truck and with truck driver in mind. Storage bags, truck revolver systems, cargo racks, nets and more amazing Bully truck accessories will cover all your transporting needs.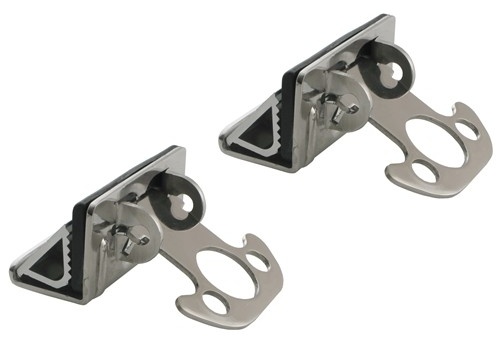 With the latest and greatest cargo management accessories from Bully you will forget about loose cargo banging against the sides of your pickup truck bed, or tools gone missing, or your groceries thrown all around the bed in total chaos. Be sure that the content of you truck bed stays put when you accelerate.
Take a look at a selection of Bully cargo control items, like cargo management kits, heavy-duty revolver systems, tonneau covers, storage bags with plenty of cubic feet of storage, sturdy cargo bars and other cargo restraint accessories. Whether you're going camping, hunting or fishing, grocery shopping or working on a site, Bully cargo control accessories are a must.
Every item that you will find here is made of durable materials and is designed for years of reliable use. At Bullyusa.com we offer a huge variety of truck bed accessories that can mount virtually anywhere on your truck, from the bulkhead back to the tailgate.
Bully cargo control units feature heavy-duty construction to make your trip as trouble free as possible. No more shifting and sliding of poorly secured cargo with high quality American made truck accessories from Bully.
---
Access our store as a guest!
Chevrolet Cargo Control Accessories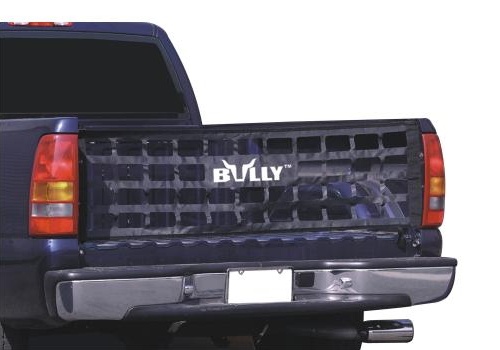 A world-known American automaker, Chevrolet occupies one of the leading places on the market, being the fourth largest auto brand in regard to sales volume. Chevrolet or Chevy vehicles, as they are commonly called, are so popular that, according to statistics, a Chevrolet is sold every 7.4 seconds in one of 130 countries where the company markets its products. Throughout a 100-year-long experience in the automotive industry, Chevrolet has manufactured over 500 million vehicles. The first auto by the brand, the Chevrolet Series C Classic Six, was introduced in 1913 and sold for $2,150. Since then, the company has been successfully producing and marketing passenger cars, sport cars, SUVs, and trucks.
Looking for Chevrolet cargo control components and accessories, make sure to choose high quality products because your Chevrolet deserves to be equipped only with the finest parts. We offer tie-downs, cargo racks, storage & nets, all developed to secure loads carried in your vehicle. Our products are designed by knowledgeable engineers using reliable technology to help you get the job done without any troubles. The available Chevrolet cargo control parts feature the properties you can rely on – made of quality materials, they will serve your needs for years to come.
Dodge Cargo Control Accessories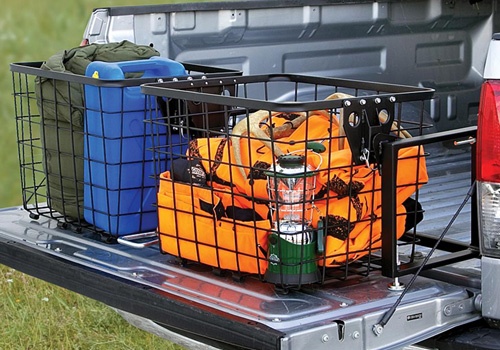 An American brand of cars, SUVs, and minivans, Dodge was established in 1900 in Auburn Hills, Michigan by the Dodge brothers, Horace and John. Although originally it was an auto parts company, in 1915 it became an automobile manufacturing corporation. During World War II, the company was one of the largest manufacturers of military equipment, making ambulances and other vehicles. Nowadays, Dodge is a well-recognized global brand, a division of Chrysler, which proves that "American-made" means quality, durability, and power.
Among the company's main accomplishments is the introduction of the most powerful American production car, the 2015 Dodge Challenger SRT Hellcat that could pump out unbelievable 707 horsepower. Moreover, Dodge was the first manufacturer to offer a compact pickup truck equipped with a diesel engine, the 2014 Ram 1500.
In our assortment of Dodge cargo control parts, you will come across cargo racks, tie-downs, storage accessories and nets. These products are designed specifically for your Dodge truck, so you can be sure that they will fit your vehicle perfectly well. Getting one of our Dodge cargo control components, you choose unsurpassed quality and durability, and that's exactly what every driver needs.
Ford Cargo Control Accessories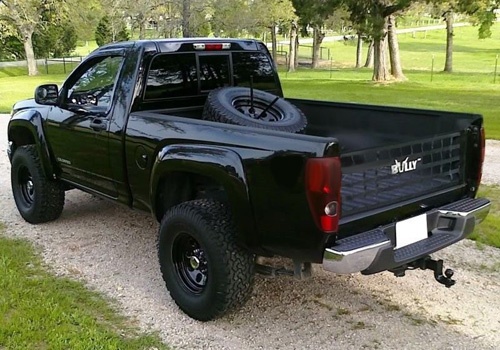 Ford, a treasured icon of the American culture, is one of the five largest auto manufacturers worldwide. Ford is a family-owned company, run exclusively by Henry Ford's direct descendants. Revolutionizing the automotive industry, the manufacturer released its first auto, the Ford Model A, in 1903, however, only the later introduced Model T became a true phenomenon bringing world recognition to the brand. Smart customer-oriented approach and wise managing methods have made the company a successful internationally-acclaimed auto brand. For instance, in 1925, Ford acquired its competitor, the Lincoln Motor Company, and made it its luxury vehicles subsidiary. With such legendary models as the Ford Mustang, Thunderbird, Falcon, GT40, F-series, Ford has an unbeatable reputation on the market.
The Ford cargo control accessories available in our catalog, namely tie-downs, cargo racks, storage & nets, will ensure that the cargo stored in your truck's bed such as tool boxes or various equipment will be secured and will reach the destination without any damages. Select one of the Ford cargo control parts on offer and you will definitely get the quality and functionality you expect. We do our best to provide you with the products of everlasting durability, so you can feel confident utilizing them on your favorite truck or SUV.
GMC Cargo Control Accessories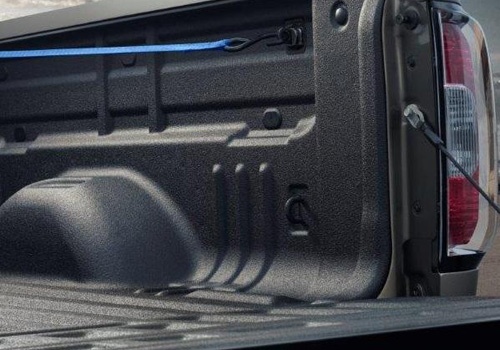 GMC is an American company that manufactures heavy-duty vehicles marketed in North America and the Middle East. Its history started in 1912, when the Rapid Motor Vehicle Company was successfully merged with the Reliance Motor Car Company to launch the new brand, GMC Truck.
During the Second World War, the manufacturer produced almost 600,000 trucks for the U.S. Army. To celebrate its centennial, the company released the book "GMC: The first 100 Years" that describes GMC chronicles. A division of General Motors, GMC is one of the most recognizable brands in the U.S. with a wide lineup of trucks, vans, SUVs, and crossovers. Although many GMC and Chevrolet vehicles look alike, they possess notable differences in regard to mechanical features. All GMCs are characterized with innovation and engineering excellence, upscale refinement and performance.
If you own one of mighty GMC trucks, like the Sierra, Sierra Denali, Canyon, or any other vehicle, you know that your beast can perfectly cope with any job, no matter how hard it is. To help you set up your truck with all necessary equipment to securely carry loads, we offer a collection of GMC cargo control components. Whether you need a tie-down, cargo rack, or net, any GMC cargo control part you choose will precisely fit your truck and correctly carry out its function.
RAM Cargo Control Accessories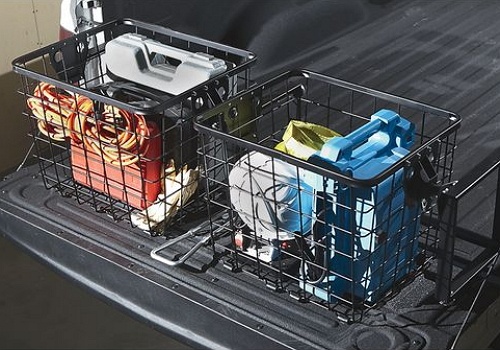 The Ram Truck division was created by Chrysler in 2010 to single out the lineup of pickup trucks and make Dodge mainly car-based brand. This separation allowed Ram to focus solely on the commercial market, making powerful, bold, and capable heavy-duty trucks. As a result, Ram became the fastest-growing truck brand in North America, significantly contributing to the increase of Chrysler sales.
The Dodge Ram, a well-recognized vehicle that was named the Truck of the Year for five times, dropped its Dodge nameplate and became the Ram 1500, 2500, and 3500 depending on the capacity. Nowadays, the company markets vehicles not only in the U.S., but also in the Middle East, Brazil, Peru, and Chile. Its four manufacturing facilities are located in the USA, Canada, and Turkey.
The Ram cargo control accessories available in our stock are meant to keep your truck's bed organized and secured. Our range of Ram cargo control parts includes cargo racks, tie-downs, storage & nets, all made of supreme-quality materials that make these products dependable and durable. These parts were designed to put functionality in priority. We ensure the products we offer will be a great add-on for your Ram truck. Buy automotive products wisely!
Best Bed Storage & Cargo Control
Bully Bed Storage Reviews
Bully Bed Storage
Average rating:
1 reviews
Jan 26, 2018
Location (Sity, State):
San Francisco, CA
Great cargo net for the money you're spending on it. I haven't transported heavy objects yet but it perfectly keeps lightweight stuff from falling out – that's what I've bought it for. It works great for me.