Bully Hitch Steps for Trucks — LED, Black, Steel
Bully hitch steps make it easy to access the truck bed, roof racks / cargo carriers, or trunk area. Choose from universal receiver hitch steps that offer options like an additional brake light, collapsible design, removable adaptors, etc. A hitch step can provide added protection to your vehicle's bumper in rear end collisions.
Features:
Universal fit multi-purpose utility step;
Provides easy accessibility to the back of a vehicle;
Strong and durable construction;
Optional integrated LED light strip;
Patented and patent-pending designs;
Quick and simple installation.
Tall vehicles make it difficult to reach the top. Install a hitch-mounted step to gain easier access to the roof / interior of your SUV or van or to the bed of your truck. It can also serve as an additional bumper guard if someone hits the back of your vehicle.
Bully hitch steps are available in a multitude of designs. The 600 Series includes corrosion-resistant utility steps that fit 2" hitch receivers. They have a 16-gauge mandrel bent stainless steel tube construction that measures 3 in. in diameter and 18 in. wide, with either mirror polished or black powder coated finish. A non-slip plastic step pad provides secure footing. 605 Series utility steps share all features with 600 Series steps but come with a removable adaptor to fit both 1 1/4" & 2" hitch receivers. Both series are available with a patented 2 in 1 design: an integrated strip of red LED lights that turns your hitch step into an additional brake light, turn signal, or running light, providing added safety and sleeker looks. Requires a hitch pin that is sold separately.
We also offer collapsible tailgate hitch steps which rotate 180 degree to fold when not in use, allowing for trouble-free storage. They have a powder coated steel construction for durability and feature a 1/8-inch solid stainless steel step plate. This hitch step easily extends from the rear of the vehicle and locks into place.
Access our store as a guest!
Chevrolet Hitch Steps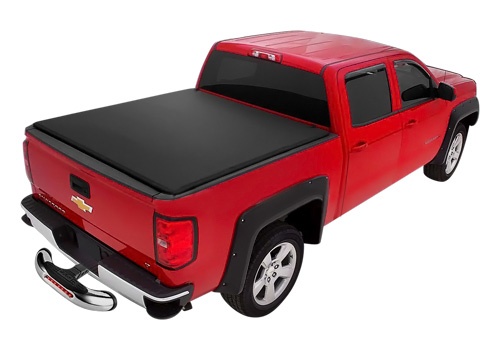 Established back in 1911, Chevrolet is the fourth largest automobile manufacturer nowadays. The company has operations in more than 140 countries around the world and vehicles featuring the "bowtie emblem" are available in most automotive markets. For most of the Chevrolet (or Chevy for short) history, their models came with advanced features mostly offered by more expensive vehicles, from an electric starter to electronic stability control system.
Chevy is also well-known in motorsports, being the brand to win the biggest number of awards in NHRA Pro Stock Manufacturers Cup and NASCAR racing. So, it is fair to say that apart from advanced features Chevrolet vehicles also deliver high performance. The Chevy truck line is a pillar of the current lineup. Mechanically identical to rugged GMC trucks, they are some of the most demanded trucks in the U.S.
Browse our inventory of Chevrolet hitch steps to get a multi-purpose accessory that will simplify your access to the truck bed or the roof of your Chevy. A range of options enables you to select the hitch step to fit your model and your taste best. We also offer Bully hitch covers, trailer lights and numerous other truck accessories.
Dodge Hitch Steps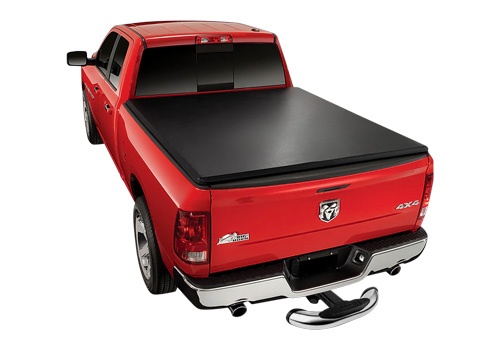 One of the first vehicle makers in the world, Dodge was founded in 1900 by the Dodge brothers, Horace and John. The company originally manufactured components for automakers that were based in Detroit. The Dodge brothers earned an excellent reputation and in 1914 they unveiled their own car, the Model 30.
It was considered a direct competitor to the Model T by Ford, though the automobile by Dodge offered more advanced features like all-steel body construction, sliding-gear transmission, and a 4-cylinder engine that was capable of producing 35 horsepower. In 1916, the Dodge Brothers company was ranked second by sales volume in the U.S. A subsidiary of Chrysler since 1928, Dodge is still a well-recognized brand worldwide.
To improve the functionality of your Dodge and make your access to the bed or roof easier, consider getting a hitch step. This accessory is small but makes a big difference. Our Dodge hitch steps are available in a range of designs, that's why you will surely find the one to fit both your Dodge and your taste best. The installation process is easy like a piece of cake. You can install your hitch step quickly and effortlessly without any adjustments.
Ford Hitch Steps
The Ford Motor Company was set up at the very beginning of the 20th century. It was Henry Ford's third attempt to establish the company specializing in vehicle production after the Detroit Automobile Company and the Henry Ford Company (renamed the Cadillac Automobile Company in 1902). The third attempt was successful and resulted in huge popularity of cars in the United States and worldwide.
Henry Ford refined the concept of the assembly line and employed it for the mass production of automobiles, making them affordable for middle-class families. The success was so huge that by 1914 nine out of ten cars in the world were manufactured by Ford. Nowadays Ford is the fifth largest carmaker in Europe and in the world and the second largest automaker in the United States.
You can make your vehicle more convenient easily without heavy expenses, simply by installing a hitch step. It will help you access the roof or pickup truck bed easily. Our catalog of Ford hitch steps includes various options for you to get the step you like most. Look through our range of trailer lights, tonneau covers, wheel covers, etc. to further upgrade your truck.
GMC Hitch Steps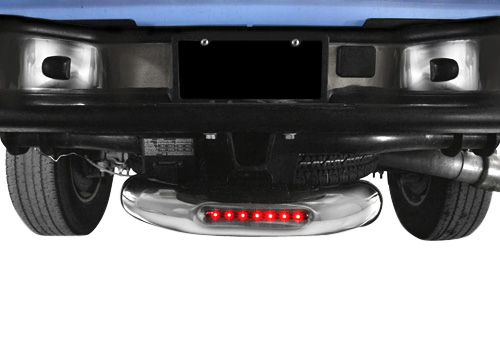 The first trucks under the GMC brand were launched in 1912. They were the first mass produced trucks, with the total number of 22,000 units manufactured. Though, it was not the only achievement of GMC, the company also was one of the first automakers to produce electric vehicles. During World War II GMC manufactured more than 600,000 trucks for the military needs. As for the recent achievements, in 2012 the brand introduced the first front center airbag.
Nowadays, GMC is the second largest brand of General Motors. They manufacture pickup trucks, crossovers and commercial vehicles. Though, during the long history of the brand, they also made buses, heavy-duty trucks, military vehicles, and motorhomes. Some of the most well-known GMCs are the Yukon, Sierra, Savana, Terrain, and of course, the luxury Denali line. Denali is one of the fastest growing model lines in the U.S., its sales are higher that the overall sales of some luxury automakers.
Consider installing a hitch step if you want to make your access to the roof / interior of your SUV or the bed of your GMC truck easier. Offered in a variety of styles, GMC hitch steps will complete the look of your truck, van, or SUV. Our collection of hitch accessories also includes Bully hitch covers, hitch balls and mounts, etc.
RAM Hitch Steps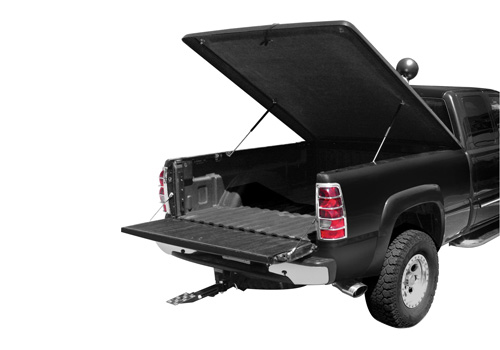 Ram Trucks was set up in 2010 as a spin-off from Dodge, receiving the name of the popular line of Dodge Ram pickup trucks. Focusing on a specific market segment, Ram Trucks concentrates on the most praised features of pickup trucks and is one of the class leaders nowadays. Their models are recognized by both customers and critics, for example the Ram 1500 was named the Best Full Size Truck for the Money by U.S. News & World Report two years in a row, in 2015 and 2016. In 2015, Ram trucks set the world record for the longest parade of pickups, with 451 vehicles participating in it. The record was officially certified by Guinness World Records.
A hitch step is one of few hitch accessories to combine style and function. It allows you to get to the truck bed or to the roof of your Ram easily and completes the look of your vehicle. We carry a range of Ram hitch steps produced from premium materials to deliver durability and strength. They are offered in various styles, so you can find the hitch step to suit your Ram best. The installation process is easy, it won't take much time for you to have the job done. In case you want to make your vehicle more functional, take a look at our inventory of Bully truck accessories.
FITMENT: AS-551 • BBS-1102 • BBS-1104 • LCR-600 • CR-600 • LCR-601 • CR-605 • CR-605L
Best Hitch Steps for Trucks
Bully Hitch Steps Reviews
Bully Hitch Step
Average rating:
6 reviews
Apr 10, 2019
Location (Sity, State):
Cannon Falls MN
My husband bought me a Bully Receiver after I had gotten rear ended twice. Today our parking lot at work was glare ice. A coworker came in shaker by cuz she hit my new truck. BUT she trashed my Bully but there's not a scratch on my pickup! Bully customer for LIFE!
Apr 10, 2019
Location (Sity, State):
Rockford, IL
THANKYOU!!!!!! For protecting me!

I was sitting at a light in my new 2018 limited 4-runner....and was rear ended by a 2019 Kia ...

He was estimated going over 40 mph and was texting- so no stopping until he hit me!



Bam! I walked around the back and his car looked severely damaged - not mine-

Although replacing th door and bumper was $4000- I still sustained minor damage!

The police officer said he was extremely impressed by the lack of damage to my 4- runner and was going to get a lighted bully bar like mine for his pickup.... He stated that every time there is an accident with these bully bars there is minimal damage to the owners vehicle... by the way the other driver of my accident totaled his car and was towed away. You are welcome to use my story ! My repairs are finished and the bar was replaced with a new one...( the main bar of the bully was never bent and took all the force!)

THank you again!
Jan 29, 2018
Location (Sity, State):
Pensacola, FL
My Bully Hitch Step worked great in a recent Hit and Run accident. The Bully Hitch prevented injury to my occupants and major damage to my Vehicle.
I ordered a new one the day of the crash. Photos available.
J. Peaden
Sep 20, 2017
Location (Sity, State):
North Carolina
I have the Bully BBS-1104L on my 2010 Jeep Grand Cherokee. It looks great and has been quite functional on camping trips and travel. A few weeks ago, I was rear-ended by a Ford Explorer traveling in excess of 30 mph. The damage to the Explorer was rather extensive, but the Bully step prevented any body damage to my Jeep. The step suffered some slight cosmetic damage, but it still serves its purpose, and the lights even still work on it. This purchase was definitely money well spent, and I have a replacement already ordered!
Aug 2, 2017
Location (Sity, State):
Cleveland, OH
I am pleased with the design and strength of this step. It is a very functional addition to my 2013 Nissan Pathfinder.
Jul 22, 2017
Location (Sity, State):
Huntington, NY
It looks good, gives better access to the trunk, and people no longer park too close to my bumper. I had zero issues during installation.