Manufacturers of the most popular American pickup trucks offer certain warranty on their vehicles. They warranty their products against defects, flaws in workmanship, powertrain, bumper-to-bumper and against corrosion. Below is the table of warranty characteristics for the most popular pickup trucks for this model year.
Warranty Characteristics
What is Limited Lifetime Warranty
Many dealers offer certain kind of limited lifetime warranty on the vehicles on top of the warranty, offered by the carmaker. To avoid misunderstandings, it is important to know, what that means.
What is the definition of limited lifetime warranty?
Limited. All warranties for the products normally have a time period within which they are valid. Normally the warranty is limited, which means that the degree of the liability of the supplier/manufacturer is set only to the information that is specified in the warranty documentation. For instance, the manufacturer can be responsible and will have to replace the product in case if a product features some technical failure, but not because it was misused.
Lifetime. The meaning 'lifetime' when referred to warranty means the period of time within which the warranty remains active, beginning from the date the product was purchased. The lifetime in terms of warranty has nothing to do with the life of purchaser. It rather means the lifetime of the product line, so it is valid till the product is available with the manufacturer. As soon as the product is discontinued, there is certain time for the warranty to expire. This information is usually available in the warranty paperwork.
Warranty. Warranty is a legal assurance, that ensures that the manufacturer is liable for quality of product in terms of certain criteria.
What is bumper-to-bumper warranty?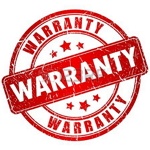 Bumper-to-bumper warranty is a pre-specified period of time, within which the carmaker has to cover the parts and labour costs to repair defects in materials or workmanship.
Bumper-to-bumper warranty may be limited by certain additional requirements by the carmaker, and this has to be stated in the warranty paperwork.
What is covered by powertrain warranty?
In general, powertrain warranty covers everything that makes the vehicle move, i.e. what provides power and allows distributing it. These components are:
Engine;
Transmission;
Drivetrain.
What is covered in powertrain warranty?
The short answer is – everything except of engine, transmission and drivetrain. So, here are the components that are covered by bumper-to-bumper warranty only:
Clutch;
Boots;
Battery;
CV joints.
What is corrosion warranty?
Corrosion warranty provided by the carmakers covers rust and corrosion, that naturally occurs on the vehicle within the warranty period. It also covers corrosion, resulted by natural exposure (this usually happens, when the truck is used in desert).
Corrosion warranty covers
rust/corrosion of the non-damaged body parts;
rust/corrosion that occured around chips/scratches;
rust/corrosion that appears after the body parts get damaged in an accident when the paint is compromised.